An extraordinary exhibition of life-size sculpture created by military veterans from Bravo 22 Company, Liverpool.
Led by Al Johnson, professional sculptor and Director of Art at Bravo 22 Company, the artists have explored their personal trauma and recovery by creating life-sized sculptures of themselves.
The participants created their sculptures during a 4-week workshop at The Bridewell Studios. Many of them had no previous art experience.
The sculptures focus on the head as the site of trauma, but also of creativity. The participants made a life cast of their own faces. The back of the head is formed from wire, creating a  cage that can be filled with references to each participant's personal situation. The body of the sculpture is made of timber.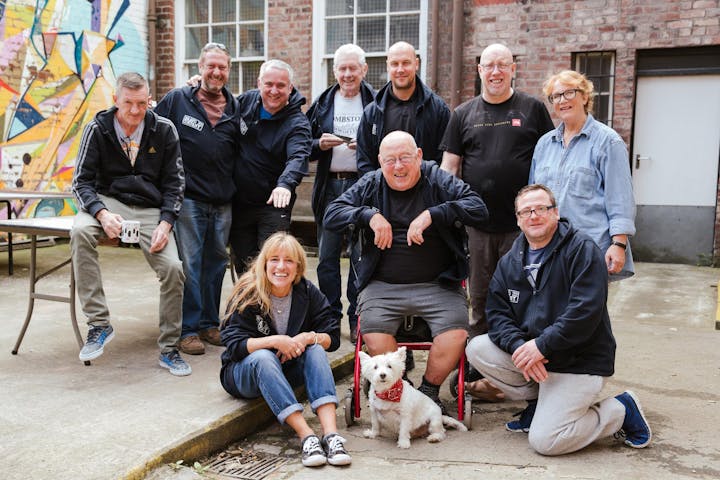 About Bravo 22 Company
Bravo 22 Company is a recovery through the arts programme for the Armed Forces community, made possible by The Royal British Legion and The Drive Project.
The programme aims to give service people and veterans new skills and experiences while improving confidence, self-awareness and motivation to support an individual's recovery and the transition into civilian life.
Since 2011, we have worked with over 400 wounded, injured and sick veterans and their families using the arts to support their recovery. To date, the work has been seen by over 40,000 people across the country.
More Information
The Art of Recovery will be based in the Atrium, accessible via our Visitor Entrance (St John's Lane entrance).
The exhibition is FREE to enter and will run from Friday 6 – Thursday 19 September 2019. It will be open from 10am-5pm (4.30pm last entry) and closed on Sundays.